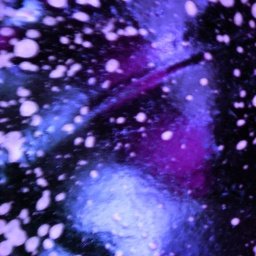 Release notes
Here comes the 20th release of bump side. With this anniversary number, our labelhead tatsu gives us three tech-house tracks. "ignition" takes us into the space, the beginning of this travel. "mission" makes us feel like we are floating in the universe. After finishing the mission successfully, we return to the "station" with a party - so the travel closes.
Reviews
More tech-house/minimal on a netlabel, but this one at least stands out above the rest a bit. It has feeling and drive, and stays interesting. Three great tracks for dancing or chilling.
I've been really impressed with a lot of Japanese label Bump Foot's releases, and Tatsu's new EP doesn't disappoint at all. This 3-track EP is full of old-school synth-driven robot funk, just like we used to know: repetitive basslines propelled along by constantly moving drums accompanied by mellow, moody synths. 909 ride cymbals haven't sounded this good to me in quite a while. This would be perfect for your deeper, small-club sets.
20th anniversary release from netlabel Bump Foot featuring three catchy tech-house tracks from japanese artist Tatsu. Another high quality release from Bump Foot.
This release is from the net label owner himself. I must say that it's pretty damn good. Generally speaking this release has a retro feel to the music. Reminds me of the tech-house they used to play in clubs I visited during the mid to late 90z. There are only three tracks on this EP all on the same template. Minimalist, deep bass, 4-2-the-floor beats with some really nice synth lines thrown in to fill up the gaps. The usage of the good old drum sets from the 90z gives it that retro feel and even though some of the sounds were overused back then, it's sort of nostalgic to hear them used again (in a good way). They were funky back then ... and it's still funky today under the control of Tatsu. When I listen to the EP it makes me want to go out and dance on an empty dance floor with a killer sound system all to myself. It must be amazing on loud speakers!!
License
Track list
MP3, total time 19:36, total size 24.8MB
Misc