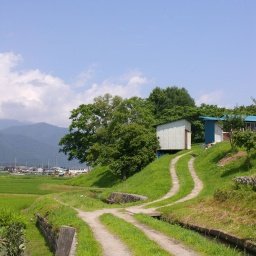 Release notes
tatsu returned to the bump side. This contains the tracks from December 2006 to February 2007. The first two tracks joined the label compilation : "ennui" is included in tropic's "one / volume 1", and "northwood" is in "la vie future" from stratagem. After "el tren" closes the minimal side of this release, "living room" opens the warmer side. Following a bumping tech-house "twilight", warm chill tune "siesta" closes this album. The bonus track "citrus" is another version of "station", included in "space travel EP".
Reviews
Tatsu, the brains behind Bumpfoot, brings us some minimal ambient techno. The album contains 7 tracks all of which are superb pieces of music. The music is lush and laid back, slow and funky and gives you sound with enough pulse to put you in a trance like state. ;) I can't help but feel a lounge sort of feel to all the tracks. Almost all the tracks would go down in a chill room, as background music after a long days work or even something to play during conversation with your friends after dinner. It's sort of dance-able and chill-able at the same time... a few of the tracks are a little louder and more beat driven than the rest and they might even work as opening tracks for a dancefloor. All the tracks are enjoyable and the production is spot on. It comes as highly recommended and it's free, so you don't need to mortgage your house, take out a loan or even use your credit card! All you need is some bandwidth and believe me its good value for your bandwidth (so download it ;)
Wisteria Field, release 30 from Bumpfoot comes from the brain behind this label himself: Tatsu. The album contains 7 tracks of warm, deep, chilly music. The dancefloor meets the living-room meets the lounge on this album. Tracks are well produced - sometimes a bit too well, but thats more than ok. An album for sitting around and chilling with good friends, sitting in your favourite lounge bar and car-driving into the sundown.
License
Track list
northwood (6:26)
MP3, total time 40:03, total size 73.3MB
Misc
"northwood" became unavailable in creative commons license, but will turn up in next logical evolutionary step.